The specifications and cost targets in the defence industry are getting more demanding. We welcome this challenge.
Brotech's continuous investment in the latest equipment and creative techniques ensures that we're always able to meet these challenges head-on and find new solutions for our clients.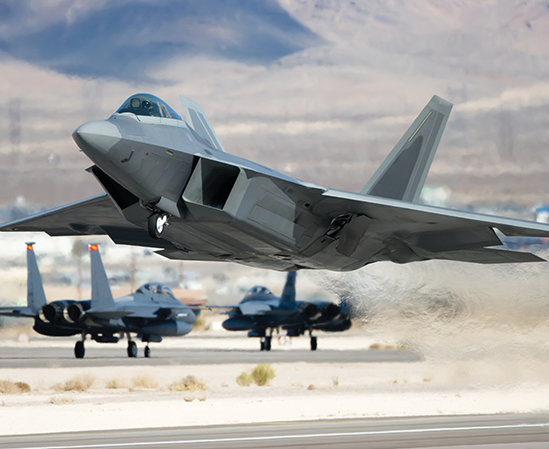 Brotech – Approved by Departments of Defence
Brotech has been chosen for the most demanding precision machining work on defence components. From investment castings for liquid cooled electronics housing system in the F22 fighter jet, to a naval helicopter winch system used to drag sonar in enemy waters, Brotech has been a trusted and specified supplier on defence contracts, to support life-critical military equipment.
Brotech continues to be long term partners with companies supplying electronics housings, rifles, and other critical defence items. We take pride knowing that we help contractors reduce their supply chain and quality risks.
CONTROLLED GOODS CERTIFIED — ISO CERTIFIED
Rolls-Royce Trusts Brotech
Only one company was able to successfully meet the tolerance requirements of the US Navy on several critical parts for the CSTRS Winch System: Brotech
We became a trusted partner after we successfully rolled out our parts into their fleet, and the program is currently in maintenance and refurbishment mode.
Let us exceed your CNC machining expectations!
Take on a great partner. We will meet all your technical requirements of the most challenging projects.