Do you need a reliable machining partner who can meet your OTD (On-Time-Delivery) requirements AND manage the external processes seamlessly?
Brotech has a network of external processing partners who routinely support the demanding delivery schedules of the Aerospace industry. Whether it is a new program or the longest running parts, we build our internal and external supply chain to meet deadlines and help customers to meet their inventory and delivery targets. Our network of heat treatment, plating and anodizing partners, just to name a few, are second to none. They hold industry credentials and also have decades of experience supporting aerospace. Our relationships in the industry extend across the complete range of partners and includes people who are full time expediters.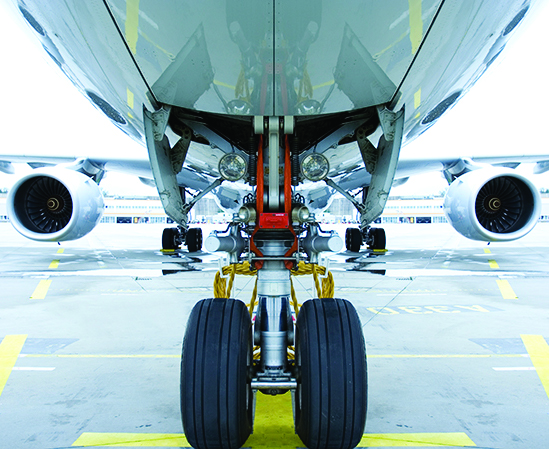 Best Actor in a Supporting Role
Over the years, Brotech has played a role supporting several of the industry's Tier 1 companies producing families of challenging components such as:
Titanium vent tube components for large volume single aisle plane engines
Inconel and steel landing gear pins for wide-body jets
Thin-wall aluminium outstop tubes for wide-body plane landing gears
Stainless Steel Torque tube for business jet landing gear (development and production)
Brotech's experience combining difficult parts and materials with supply chain management positions the company well for leading roles going forward.
Brotech is certified to the AS9100 Rev.D quality standard as well as ISO 9001:2015. We are also Controlled Goods Program Certified (ITAR Compliant), and an active member of the Ontario Aerospace Council.
Our clients come to us because they know we can consistently produce high-performance alloys.
We have proven experience working with:
Aircraft-grade aluminum alloys
Titanium
Inconel
Monel
Hastelloy
Other high-nickel alloys
Bring us your most demanding program with close tolerance components and a complex supply chain.
We will exceed your expectations and prove that our excellence is repeatable.
Let us exceed your CNC machining expectations!
Take on a great partner. We will meet all your technical requirements of the most challenging projects.