Quality Assurance is our life – actually it's in our DNA
Being certified in any given industry is often the ticket to the party, but in some companies it is only window dressing. At Brotech, we live and breathe our Quality Management System and use our certifications to improve the business so that customers will receive better value in each successive year.
We are proud to say we hold the following certifications or meet the following standards (where appropriate).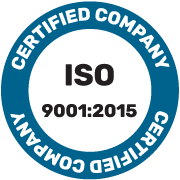 The global standard that specifies requirements for a quality management system (QMS). Organizations use the standard to demonstrate the ability to consistently provide products and services that meet customer and regulatory requirements. Brotech has been certified to ISO 9001 since 2003, and has used its QMS to constantly develop its business system for customer satisfaction, product quality, and consistency.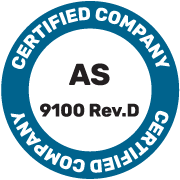 This is the international Quality Management System standard for the Aviation, Space and Defense (AS&D) industry. AS9100 Rev D (2016) is the most recent version. The standard provides suppliers with requirements for creating and maintaining a comprehensive quality system for providing safe and reliable products. The standard builds upon the ISO 9001 standard and goes deeper into ensuring raw material traceability, controlling product revisions, and using Non-Conformance Reports to ensure customers receive only desired quality products.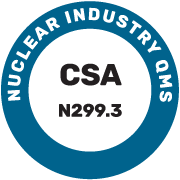 This is a quality assurance program required for the supply of category 3 items and services for nuclear power plants. This program is aimed primarily at verifying production processes, as well as planning inspection and test verifications, and corrective actions that ensure items or services conform to specified requirements; and readily detect and control the disposition of non-conformances and prevent their recurrence.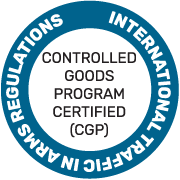 CONTROLLED GOODS PROGRAM CERTIFIED (Defence)
The Controlled Goods Program ensures compliance of more than 4000 registrants (including companies, organizations and individuals) who examine, possess or transfer controlled goods in Canada.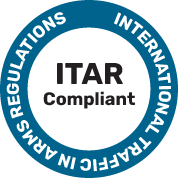 International Traffic in Arms Regulations (ITAR) is a set of U.S. Government regulations that require all manufacturers, exporters, and brokers of defence articles, defence services, or related technical data to be ITAR compliant.
We thrive on challenges and providing solutions to your toughest jobs!
Let us exceed your CNC machining expectations!
Take on a great partner. We will meet all your technical requirements of the most challenging projects.